Always putting our customers first: Business Development Lead Ben Croxford
Our Business Development and Strategy Lead Ben Croxford has been with us a year this month. To mark the end of his first 12 months, we've asked him to look back on his time with us so far.
In this post, Ben explains how our customers are helping us shape and grow our business into the UK's first-choice, multi-utility network operator. 
Customer-led approach to business growth
I joined mua back in July 2021 as our Business Development and Strategy Lead. Put simply, I was brought on board to grow the business.  
I began my career as a gas network apprentice over 14 years ago. From there, I progressed into senior operational roles, as well as expanding my expertise across digital development and health, safety and wellbeing.
It was this varied and hands-on experience that guided me towards initiating a customer-led approach to business growth at mua. Before I really got under the skin of how we did things here, I knew I needed to hear from our customers first to understand their experiences of working with us.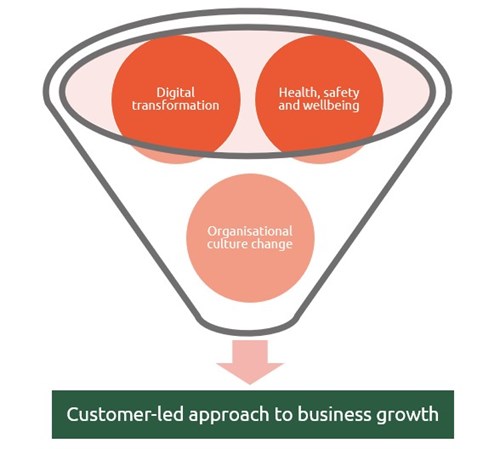 Customers at the heart
I set out by speaking with our existing clients to find out what we were doing well and where we could improve. I also wanted to know what our Independent Connection Provider (ICP), Utility Infrastructure Provider (UIP) and developer customers wanted from an independent distribution network operator (IDNO) or independent gas transporter (IGT). I wanted to create a picture of what the ideal asset adoption partner looked like in our customers' eyes, so we could start creating the vision we needed to build towards.
Armed with this first-hand client feedback, the 'wish list', we strategically reviewed how we could better meet our customers' expectations. We considered the priorities and processes we needed to evolve and considered how best to do that. After all, we wouldn't be able to achieve our vision of being the UK's first-choice, multi-utility network operator unless we're delivering what our customers want and need.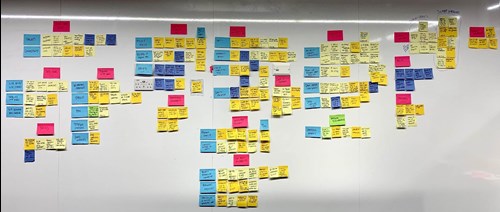 This was the start of us reshaping our internal thinking and moving from the traditional business to business relationship towards becoming trusted partners to our clients.
"We mean it when we say our customers are at the heart of everything we do. We're not a faceless entity offering money to adopt utility network assets. We're a trusted partner working to grow our customers' businesses alongside our own."
Refining our ways of working
Something I heard time and time again when speaking with our customers was that they wanted to get asset value quotes for new projects more quickly. This feedback drove us to fast-track the development of our asset value portal, where customers can now get instant quotes.
This is just one example of how we're constantly refining how we work, as it's by being flexible we can adapt to new opportunities and serve our customers in the best way possible.
Becoming a trusted partner
In delivering for our clients, we're also growing and refining our business too. We partner with developers, ICPs and IUPs who share our ethos of growing our businesses together. We carefully chose our clients and align ourselves with organisations who want an IDNO or IGT as a long-term trusted partner, rather than a transactional service provider. By helping our customers reach their goals, we'll reach ours too.
Part of this approach is making sure all our clients have a dedicated point of contact here at mua. It's something that's really important to us and we pride ourselves on offering it. It makes life easier for our clients as the same person is supporting them through the design, build and energisation of their network connection. It means we become an extension of their team.
What makes mua different
I've been with mua for a year now and during that time, the business has gone from strength to strength. I feel lucky to work for a company where the leadership team has given me the autonomy to implement my ideas to grow the business however I see fit. And I've had that autonomy right from day one.
That's something special about mua. Everyone's voice is heard. We all have a role to play in growing and shaping the business. For me, that all comes down to the trust we have in each other and the trust our Board and leadership team has in us all.
I'm proud to work for an organisation that genuinely values every employee and our individual contributions. Our inclusive people strategy will continue to ensure we attract the very best people to support our ongoing growth.
We have a truly exceptional team here. We all work remotely, but we're growing the business together. It's by far the best job I've had and I have my incredible colleagues and our customers to thank for that. I really do mean it when I say thanks to you all for your support in my first year at mua. I'm looking forward to seeing what my second year in post brings and the successes we'll have together.